Bedding Accessories Store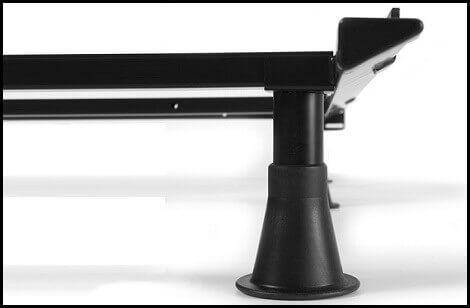 Your total sleep solution needs great bedding accessories
The Sleep Center understands what it takes to get restorative sleep. And we want to know how, too, and help you understand how a great mattress needs great sleep accessories to truly bring you the best sleep. Once you have the perfect balance between comfort & support from your mattress, you may need to enhance your sleep experience with a new metal bed frame or modi-plates, or bed risers, twin doublers, sleep masks or other beneficial bedding accessories.
No matter what it may be, if it has to do with mattresses and sleeping great, you are sure to find it at The Sleep Center in Panama City, Florida. We are here for all your mattress needs.
Contact Us For Care
Talk to a Bedding Accessory Expert in Panama City 850-785-0910
We have lots of bed accessories in stock and ready for super fast delivery
And plenty of other useful items that can help you sleep better, too. The Sleep Center has it!
When it comes to a good night sleep, The Sleep Center is your friendly neighborhood mattress superstore for mattress accessories. We are here to help, if you need us.
It might be as simple as a new metal bed frame or a waterproof mattress cover, it's likely in stock and ready to come home with you right now. We have a massive warehouse right on 23rd Street in Panama City, FL. We've been here since 1995 caring for the great communities of North Florida.
We are here to answer any questions. Call 850-785-0910
Bedding Accessories enhance your mattress, sleep, and bedroom decor
Even though many people do not put a lot of thought into bedding accessories, the mattress experts at The Sleep Center have since 1995. This is because accessories really matter a whole bunch in perfecting a total sleep solution. In order for your body to reach a deep level of sleep to restore and rejuvenate, it demands to be supported and comforted in the just the right ways. Your mattress alone cannot provide that. It needs the proper foundation/adjustable base/frame, sheets, pillows, and more to allow proper sleep to happen. As your full-service sleep specialty store, we are here to care for you and your family for life. You deserve exceptional sleep. Your body demands it.
Have A Mattress Question?
We are located at 1830 W 23rd Street Panama City, FL 32405, just look for the big red canopy across from Sam's Club. Ask about our convenient financing options and our superfast delivery options by our in-house delivery pros.
Finance your dreams, put it on free layaway, write a check, or use your credit/debit card - we have options for you to make purchasing & paying with us easy.
Busted trucks and third party delivery crews are great for some but as the delivery pros, we have dedicated trucks and an exclusive delivery team that are our employees.
Get In Touch

Fax: 850-785-0899
Visit Our Showroom

The Sleep Center
1830 W 23rd Street
Panama City, Florida 32405
Store Hours

Monday - Saturday
9:00 AM - 6:00 PM
Sunday 1:00 PM - 5:00 PM