Sleep Facts by The Sleep Center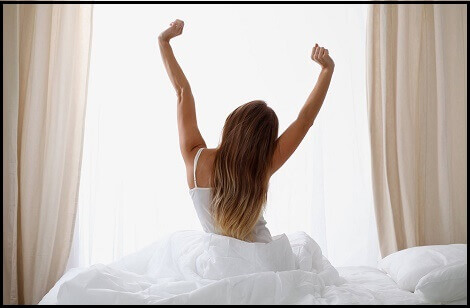 Your Body Needs Great Sleep
Getting great sleep is not all about your mattress and pillows. There are foundational elements at play when it comes to your sleep. Your body needs to be trained to lay down and go to sleep and that means you have to take an active role in setting the perfect sleep environment for you.
It's really simply stuff so don't think you have to learn a new language or anything difficult like that. If you apply our sleep tips to your lifestyle you will gain more from your bedroom and get more of the sleep your body demands to be at its best.
Contact Us For Care
Talk to a Mattress Expert 850-785-0910
Sleep on a comfortable mattress and pillows.
Be sure your mattress and foundation meet your needs for both comfort and support. If you sleep with a partner, your mattress should also allow you both enough space to move easily. A good mattress will help provide many years of quality sleep.
Create a sleep-conducive environment that is dark, quiet, comfortable and cool.
Light is one of the body's most powerful time cues. The rising sun can wake up the brain long before the alarm goes off. A dark room is the most conducive for sleep — day or night. Sudden, loud noises from inside or outside the home can disrupt sleep. Steady, low sounds, such as the whir of a fan or air conditioner, are soothing because they help block out distracting noises. The ideal bedroom temperature is 60 to 65 degrees Fahrenheit (16 to 18 degrees Celsius). A room that's too warm or too cool can disrupt comfortable sleep.
Maintain a regular bed and wake time schedule, including weekends.
Establish a regular, relaxing bedtime routine such as soaking in a hot bath or hot tub and then reading a book or listening to soothing music. This will help your body to "wind down". Finish eating at least two to three hours before your regular bedtime. This will give your body time to digest your food and lower your risk of indigestion.
Use your bedroom only for sleep and sex.
It is best to take work materials, computers and televisions out of the bedroom and preserve the mental meaning of your sleeping environment for truly bedroom worthy activities.
Exercise regularly and Avoid Alcohol, Caffeine & Nicotine.
It is best to complete your workout at least a few hours before bedtime or when you wake. Alcohol can lead to disrupted sleep, caffeine can keep you awake, and nicotine can lead to poor sleep. There's no reason to settle for anything less than perfect sleep. The quality and quantity of your sleep can make all the difference in how productive you'll be the next day.
Friendly professional mattress experts in Panama City, FL since 1995
The Sleep Center has a deep connection to the Panama City area as caring locals that provide quality products at the overall best value for your money. And our extensive continuing training programs and close dynamic teamwork is orchestrated by our store owner, Richard Branham. Buying from The Sleep Center is a smart choice when you want to get the most for your dollar while supporting a local business heavily involved in numerous local charities to support community care. The Sleep Center has earned Best of Bay for many, many years in a row through a continual focus on each customer we serve with our Golden Standards.
Have A Mattress Question?
We are located at 1830 W 23rd Street Panama City, FL 32405, just look for the big red canopy across from Sam's Club. Ask about our convenient financing options and our superfast delivery options by our in-house delivery pros.
Finance your dreams, put it on free layaway, write a check, or use your credit/debit card - we have options for you to make purchasing & paying with us easy.
Busted trucks and third party delivery crews are great for some but as the delivery pros, we have dedicated trucks and an exclusive delivery team that are our employees.
Get In Touch

Fax: 850-785-0899
Visit Our Showroom

The Sleep Center
1830 W 23rd Street
Panama City, Florida 32405
Store Hours

Monday - Saturday
9:00 AM - 6:00 PM
Sunday 1:00 PM - 5:00 PM