Mattress Delivery Pros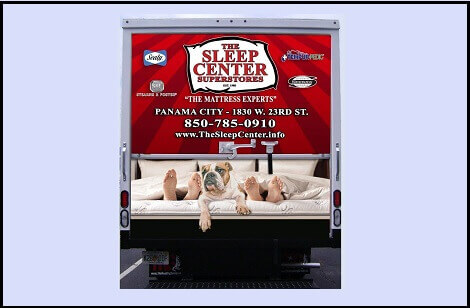 The Sleep Center in Panama City puts customers first with all we do and that includes our in-house delivery team. Since 1995, The Sleep Center has perfected our superfast delivery system that we designed by Richard Branham to make getting your new mattress home easy on you!
Our professional delivery team are employees of The Sleep Center, not hired movers. They will arrive when you designate them to, move any furniture, unseal and unpack your new merchandise, arrange it perfectly, carry off all packaging and your old items, if desired. It's all done with a smile, too!
They are true delivery pros with extensive training so that your products arrive to you as they should. We do not believe something this important could ever be left in the hands of outsiders to our company. And we absolutely do not believe in sending strangers to your home. You simply mean far too much to us to leave your care in the hands of someone else!
Contact Us For Care
Talk to a Delivery Pro in Panama City 850-785-0910
Friendly professional mattress experts in Panama City, FL since 1995
The Sleep Center has a deep connection to the Panama City area as caring locals that provide quality products at the overall best value for your money. And our extensive continuing training programs and close dynamic teamwork is orchestrated by our store owner, Richard Branham. Buying from The Sleep Center is a smart choice when you want to get the most for your dollar while supporting a local business heavily involved in numerous local charities to support community care. The Sleep Center has earned Best of Bay for many, many years in a row through a continual focus on each customer we serve with our Golden Standards.
Have A Mattress Question?
We are located at 1830 W 23rd Street Panama City, FL 32405, just look for the big red canopy across from Sam's Club. Ask about our convenient financing options and our superfast delivery options by our in-house delivery pros.
Finance your dreams, put it on free layaway, write a check, or use your credit/debit card - we have options for you to make purchasing & paying with us easy.
Busted trucks and third party delivery crews are great for some but as the delivery pros, we have dedicated trucks and an exclusive delivery team that are our employees.
Get In Touch

Fax: 850-785-0899
Visit Our Showroom

The Sleep Center
1830 W 23rd Street
Panama City, Florida 32405
Store Hours

Monday - Saturday
9:00 AM - 6:00 PM
Sunday 1:00 PM - 5:00 PM